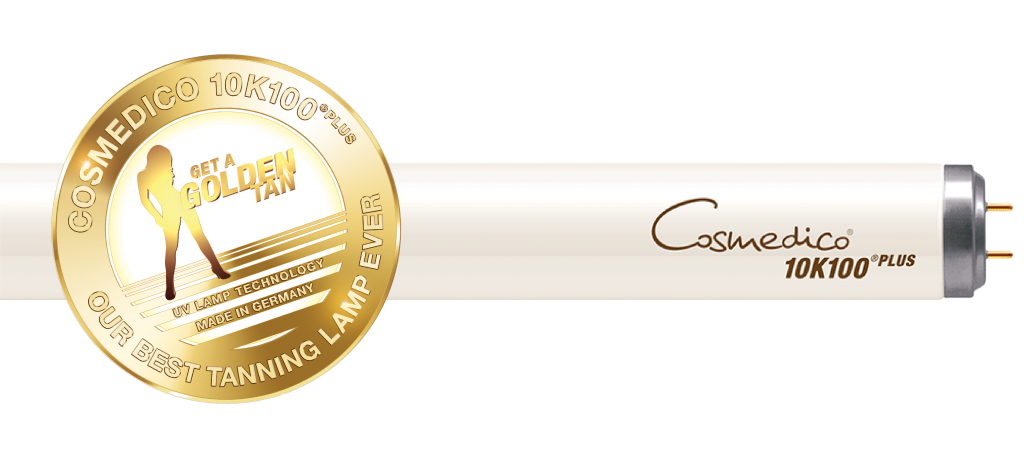 The Cosmedico 10K100®PLUS lamp line gets the maximum tanning power out of every sunbed.
With the premium quality 10K100®PLUS lamp series a PLUS of 10% and more of the tanning effect compared to standard tanning lamps can be achieved. The fantastic and long-lasting "GOLDEN TAN" ensures that tanners go into raptures.
THE PLUS OF BENEFITS:
Fast instant tanning effect and long lasting tan
Fascinating "GOLDEN TAN"
Maximum tanning effect  on 0.3 solariums
Intensified tan with repeated use
Comparatively short tanning time
Ideal tanning effect for all users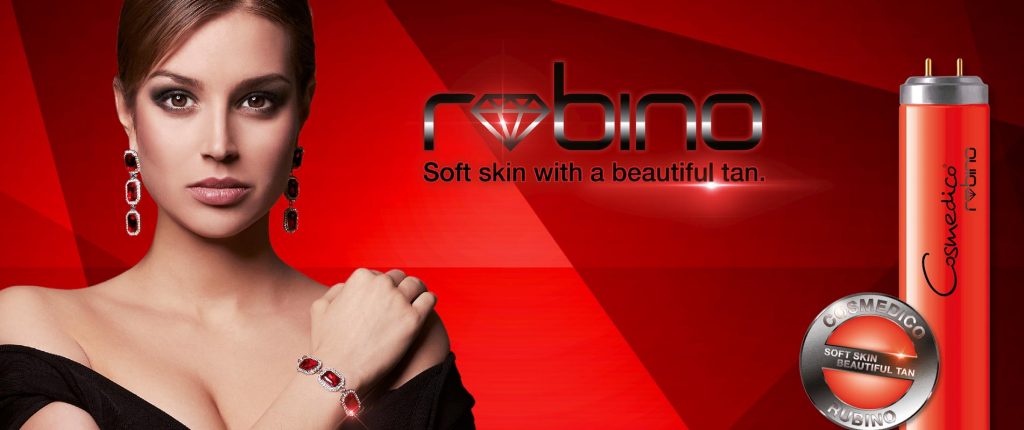 Cosmedico RUBINO has the perfectly balanced spectrum of effects of UV and red light for smooth skin and a beautiful tan. Its red light spectrum increases the UV-compatibility and thus also the feel-good factor during the application. Its balanced spectral distribution improves direct pigmentation by up to 50%.
Overall, Cosmedico RUBINO is visibly superior to a collagen tanning lamp, both in terms of tanning intensity as well as skin compatibility and the pleasant feeling during and after its application.
THE APPLICATION RESULTS:
Significantly improved direct pigmentation
Smoother tanning process
Longer lasting beautiful tan
Increased UV compatibility
Protection of cells against free radicals
Activation of oxygen supply to the skin
Stimulation of the skin metabolism
Smooth and refreshing skin feel
High feel-good factor